The Right product Every Time
farmSPEC remains in the forefront of product development in the plant nutrition and soil fertility business with its range of highly sought after coating and beneficiated raw material products. Supplying Manufactures and Blenders globally has catapulted farmSPEC as a leader in natural raw material additives and coatings capable of converting some of the large commodities such as Urea and MAP into far more efficient versions, thereby saving costs and getting far better results for its clients.
Information regarding these products is available below when "clicking" on the relevant product brochures.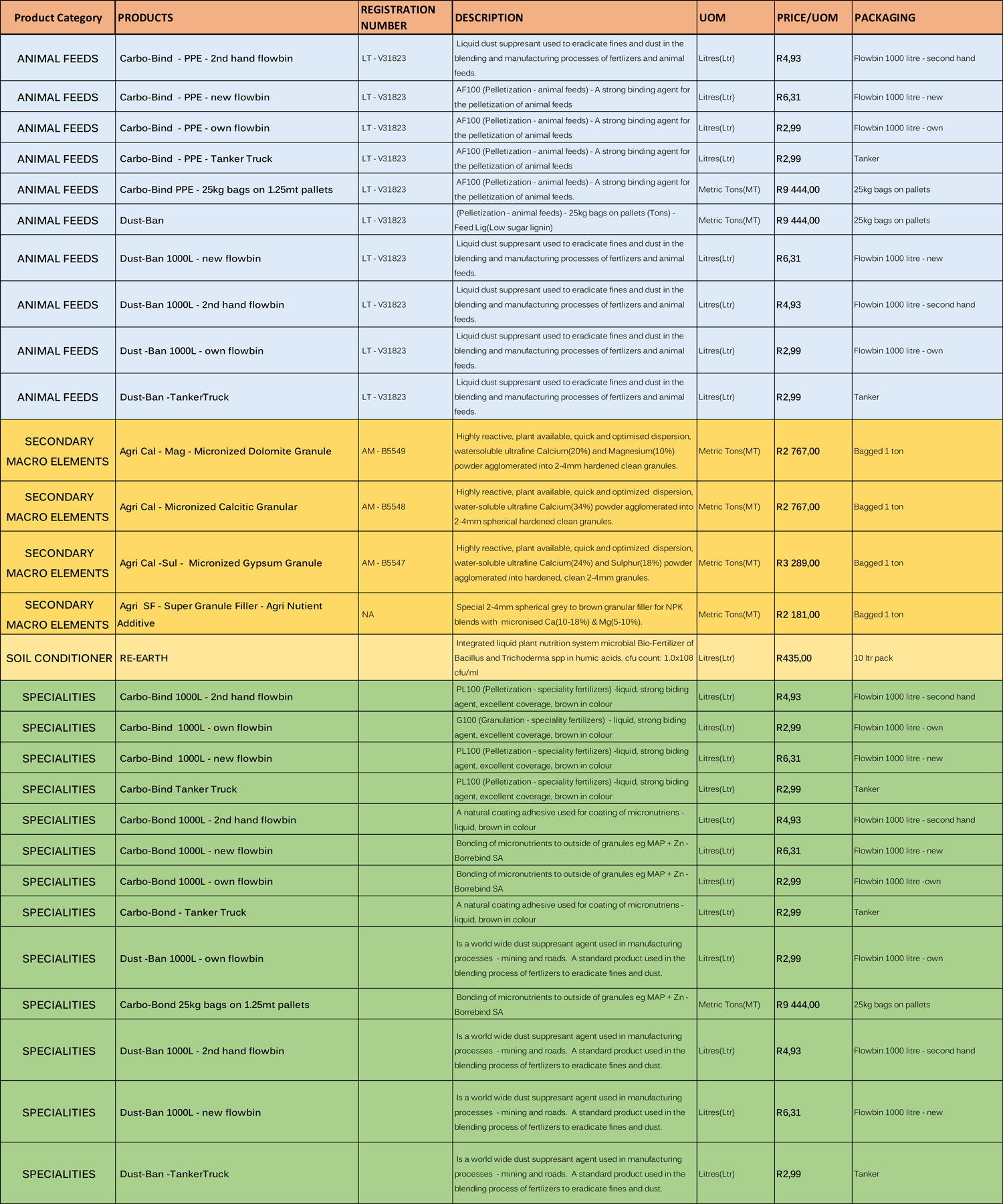 11 St Andrews Drive
Durban North, 4051
South Africa