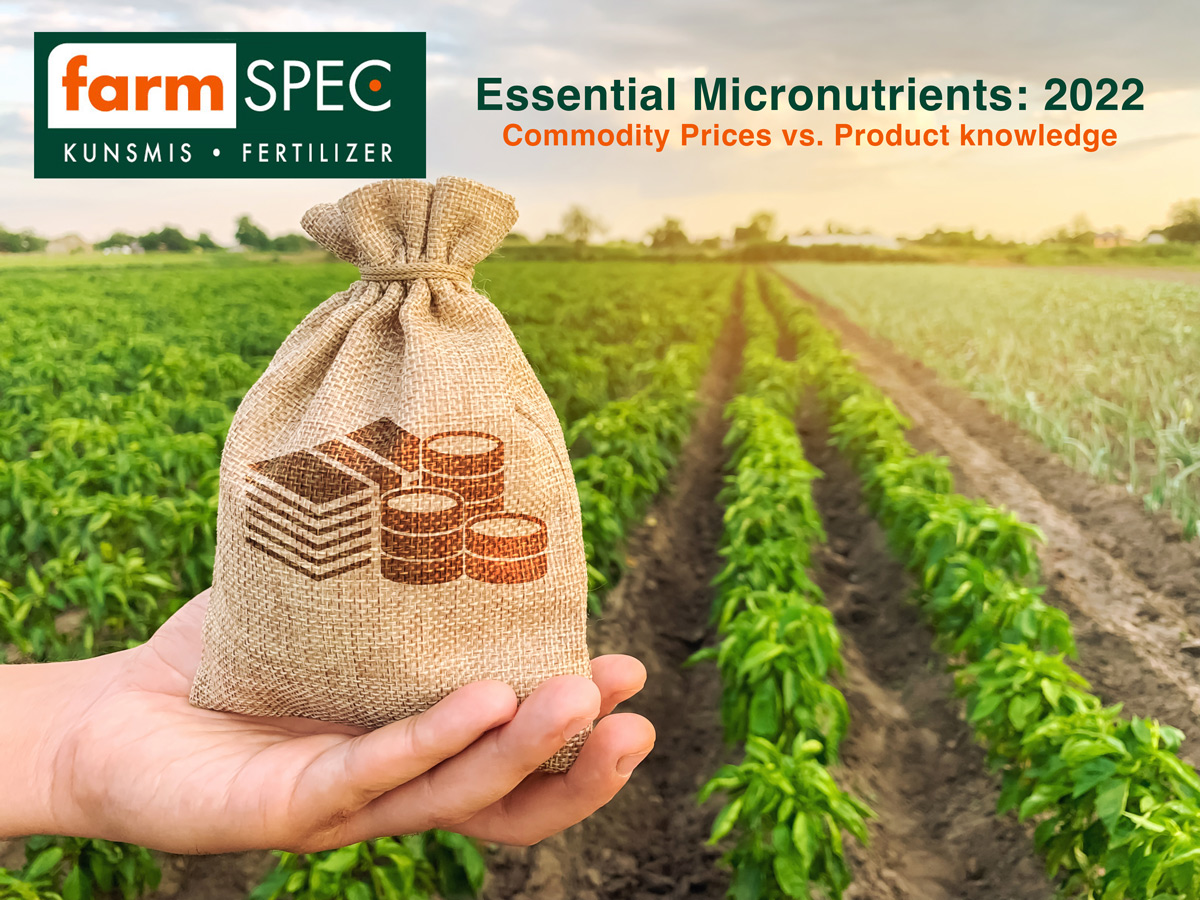 We agree that, while good weather and favourable commodity prices are certainly a driver of micronutrient product adoption, there are other factors that directly affect the rate at which growers choose to pick up these products.
"I would say that, while maize prices may fluctuate, deficiencies in the soil don't," says David Smillie "When commodity prices falter, then it becomes in our opinion even more important to protect ROI and yield by deploying a micronutrient regimen." "Prevention is always better than cure," he says. "We're optimistic that, as grain and nutrition prices fluctuate, there's still going to be a real need in making sure the micronutrient is not the weakest link in the yield chain."
Educating growers is a big part of keeping the micronutrient supply chain robust, and FarmSPEC sees a glaring need for more enlightenment in the industry.
"Most micronutrient sales are made from research that has been conducted many years ago, and in the minds of many growers this research is outdated," he says. "The micronutrient industry also lacks basic science, as none of the company's marketing micronutrients have a research staff that can collect unique data and give reasons how the micronutrients affect the physiological chemistry of the plant cells. The micronutrient industry has been based on the "show and tell" method of selling, and this is why the market is growing so slowly.
"When the micronutrient industry has the appropriate scientific information in order to fulfil the farmer's needs, micronutrients will rapidly increase in sales and usage."
Says FarmSPEC Holdings CEO David Smillie: "As growers continue to look for an edge and realize the importance of micronutrients, products like CarbonBlack N, MAP (Active) Zn and FarmSPEC Micro's can help growers achieve balanced crop nutrition, resulting in higher-yields on a more sustainable basis. The innovation behind these products, for example granulation, ensures uniform distribution across every acre by combining the necessary vital nutrients onto one nutritionally balanced granule. Application rates of micronutrients are very small compared to the macronutrients like N, P and K, and therefore it is critical that these small rates of micronutrients are applied uniformly across the field ensuring each plant has adequate access."
FarmSPEC Holdings also witnessed increased grower awareness of micronutrient benefits, according to David Smillie, manager of new product development. "We've definitely seen an increase in both awareness and adoption of micronutrients among growers looking to support high-yield, sustainable systems over the past several years. Micronutrients act to support the primary crop nutrients — nitrogen, phosphorus and potassium — for instance, we know that zinc improves phosphorus uptake, so the importance of incorporating micronutrients as part of a balanced fertility program is becoming more important."